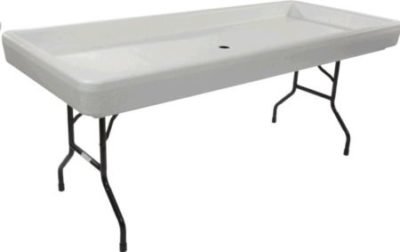 Fill and Chill Tables
This fill and chill table is the perfect way to keep your beverages or salads chilled on those hot summer days.



Both tables and chair rentals are dropped off curbside to you in the front of your location, they are not set-up for you. When your party/event is over, the tables and chairs should be placed back the way they came and in the location where we dropped them off.
*(Price doesn't include setup or take down)* For the set-up and take-down of tables, add an additional $1.50 per table. For chairs, add an additional $0.35 per chair.