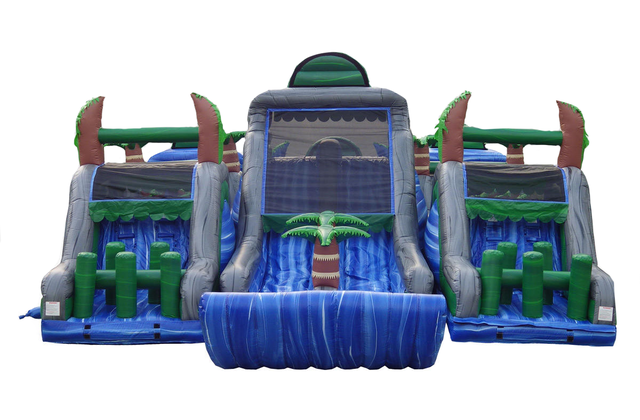 120' Wave Runner 3XL Obstacle
This obstacle can be set up in a few ways depending on your needs. The horizontal set up is great for schools and indoor events that do not have a ton of length, or can be set up long ways to lengthen the fun! Meet you at the finish line! This obstacle has several features including inflatable pillars, squeeze through logs, rock climb walls, and more! Race through this tropical jungle and slide through the finish line!
This unit requires at least 2 attendants (ae depending), we can offer for $12-$15 an hour each attendant if needed.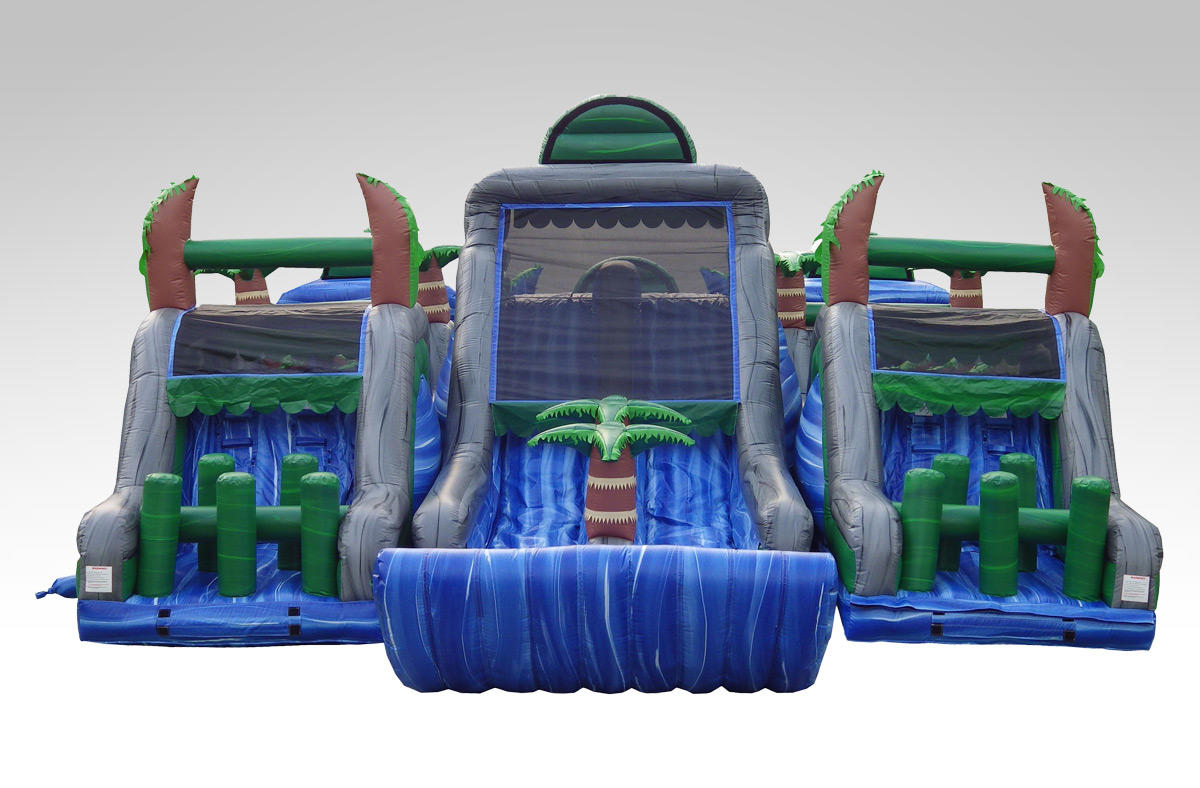 Actual Dimensions: 44'L x 30'W x 16'H
Alternate Size: 50'L x 40'W x 16'H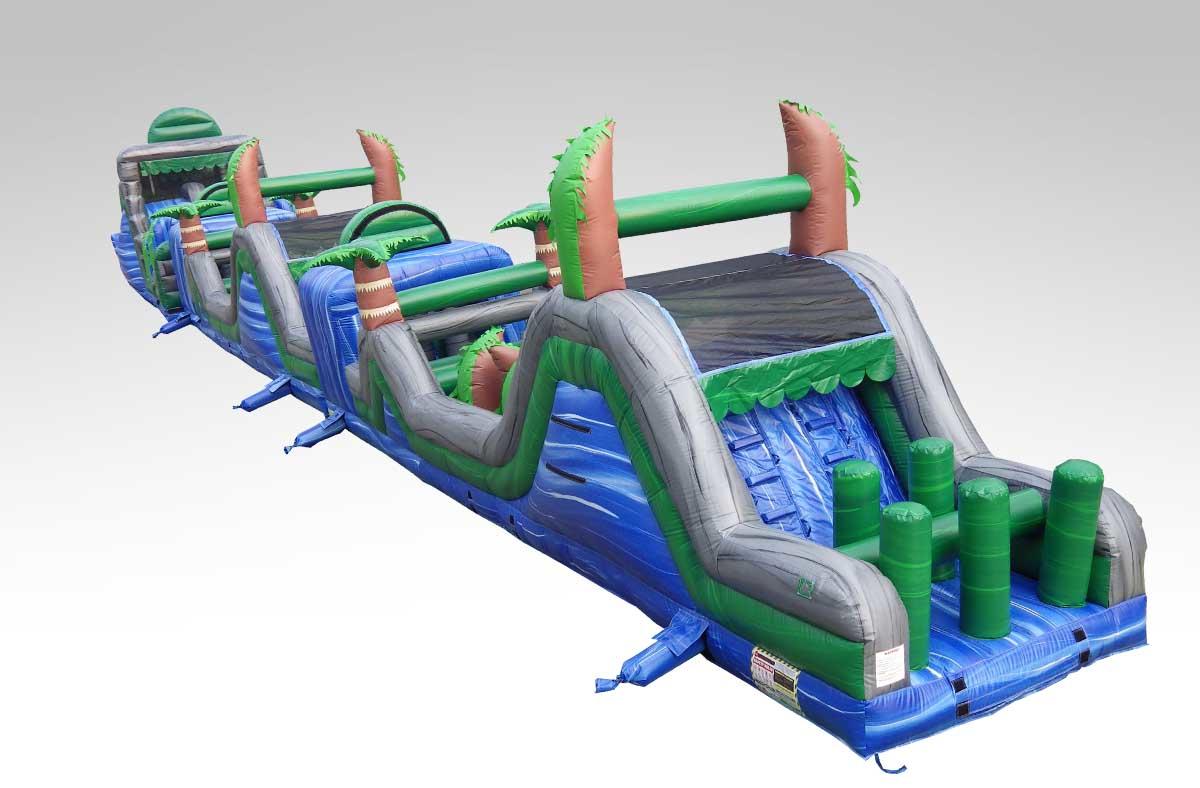 Dimensions: 130'L x 15'W x 16'H
Alternate Size: 120'L x 12'W x 16'H