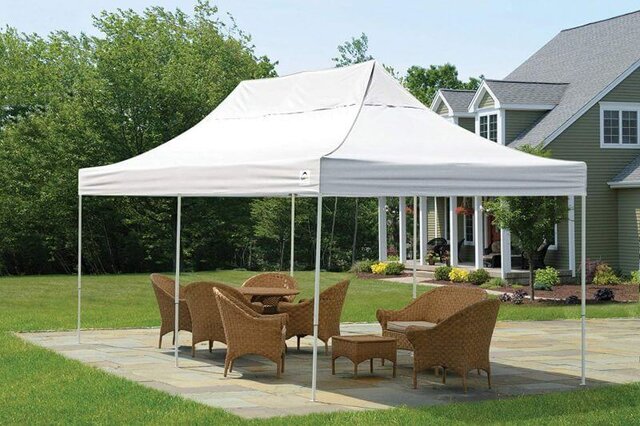 10x20 White Tent
This is our 10 x 20 commercial grade pop up tent. This is perfect for small gatherings, or same day events. This tent can fit 24-30 people.
Introducing our 10x20 White Tent Rental, high peak, from Tuskany events! Perfect for any outdoor occasion, this elegant and spacious tent will elevate your event to new heights.
ThIs white color of the tent creates a clean and inviting atmosphere, making it suitable for a wide range of events including weddings, corporate gatherings, birthdays, and more. Whether you're hosting an intimate gathering or a larger celebration, our 10x20 White Tent Rental is versatile enough to meet your needs.
Constructed from durable and weather-resistant materials, this tent ensures the comfort and safety of your guests, rain or shine. Its sturdy frame and secure anchoring system provide stability, allowing you to enjoy your event without worrying about unexpected weather conditions.
At Tuskany events, we prioritize customer satisfaction, and our team of professionals is dedicated to delivering exceptional service. From timely delivery to hassle-free setup, we strive to make your event planning experience seamless and stress-free.
So, why settle for an ordinary outdoor setup when you can create a stunning ambiance with our 10x20 White Tent Rental? Contact us today to reserve your tent and let Tuskany events transform your event into an unforgettable experience.